SOCIAL INNOVATION STRATEGY IN HUNGARY; AN EVALUATION FROM THE POINT OF WELFARE PROVISION
Keywords:
Social Innovation, Welfare Provision, Welfare State Restructuring, Rights-Based Approach
Abstract
Social innovation is an effective response to changing social demands in welfare societies. By reshaping social interactions in welfare provision, it essentially aims at building a new and more participative wellbeing, namely "the enabling welfare state", without causing any decline in welfare rights of citizens. The European Union, in this sense, started a rigorous transition process to social innovative strategies in welfare provision in the beginning of 2000s. Hungary, as an outstandingly emerging economy of its region, also launched social innovation programs to make not only the market, but also citizens, community and local authorities more active in the co-provision of welfare. Even though social innovation strategies have not spread over the whole country yet, Hungary seems to have sufficient capacity and resources to make social innovation an effective part of "co-provision of welfare" or to turn itself an "enabling welfare state" in the near future.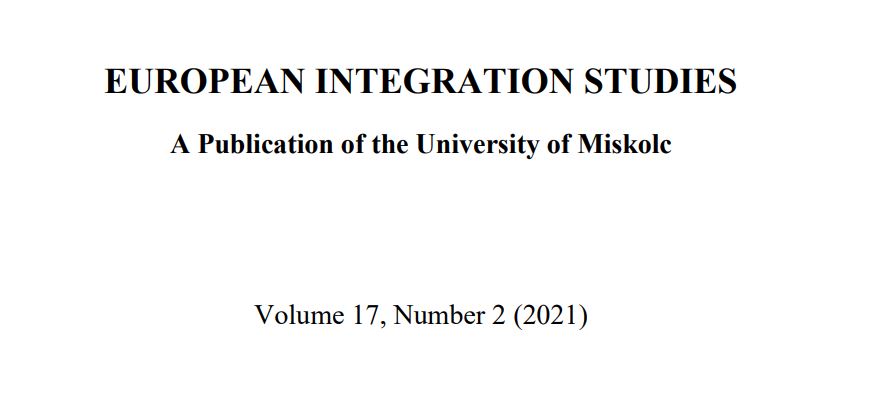 Downloads
How to Cite
DOĞA, B. S. (2022). SOCIAL INNOVATION STRATEGY IN HUNGARY; AN EVALUATION FROM THE POINT OF WELFARE PROVISION. European Integration Studies, 17(2), 7–14. https://doi.org/10.46941/2021.e2.7-14