THE INNOVATIVE RESPONSE OF THE EUROPEAN UNION TO MANAGING THE DIGITAL FINANCE
Keywords:
MiCA, crypto-assets, FinTech, e-money tokens, asset-referenced tokens, utility token, crypto-asset issuer, white paper, ARTs, EMTs, stable coins, digital euro
Abstract
On 24 September 2020, the European Commission (EC) adopted its proposal for the Digital Finance Package. The 168-page document includes a digital finance strategy and a strategy for retail payments, as well as a bill on a European Union (EU) regulatory framework for cryptocurrencies and a EU framework for digital financial resilience. The Commission has proposed the first piece of legislation on crypto-assets (digital value or rights displays that can be stored and sold electronically). The Markets in Crypto-assets (MiCA) Regulation will boost innovation while preserving financial stability and protecting investors from risk. The regulation creates a clear legal situation and legal certainty for issuers and providers of cryptocurrencies. The new rules will allow economic operators licensed in a Member State to provide their services throughout the EU. The required collateral includes capital requirements, asset retention requirements, a mandatory investor complaint procedure and investors' rights vis-à-vis the issuer. Issuers of cryptographic assets with significant asset coverage (so-called 'stable cryptocurrencies') would be subject to stricter requirements (for example in terms of capital, investor rights and supervision). In July 2021, the European Central Bank (ECB) decided to launch the digital euro project. This does not necessarily mean that the issuance of a digital euro, but a preparation for its possible release. Interoperability with private sector payment solutions is an important consideration in the development of the digital euro, facilitating pan-European solutions and additional services for consumers. The "triple" procedure of the adoption of MiCA can take 18–24 months, during which the legislators may introduce further amendments so that the final version of the legislation may differ to some extent from the draft proposed by the Commission and it will also take years to create a digital euro after the ECB made its final opinion about it.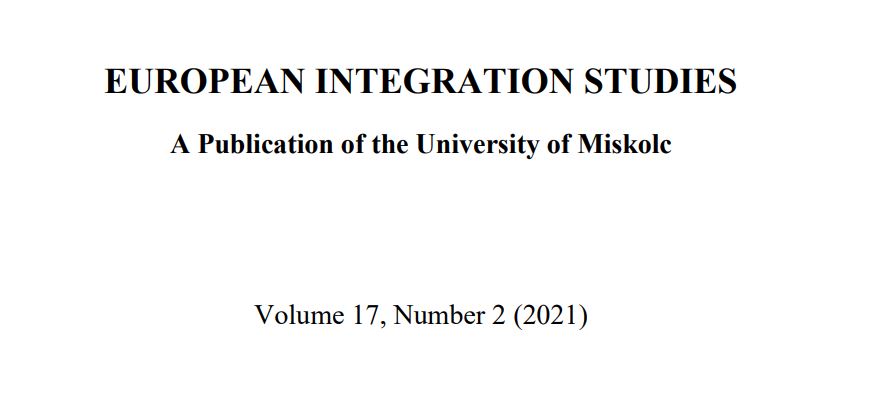 How to Cite
Varga, Z. (2022). THE INNOVATIVE RESPONSE OF THE EUROPEAN UNION TO MANAGING THE DIGITAL FINANCE. European Integration Studies, 17(2), 106-116. https://doi.org/10.46941/2021.e2.106-116